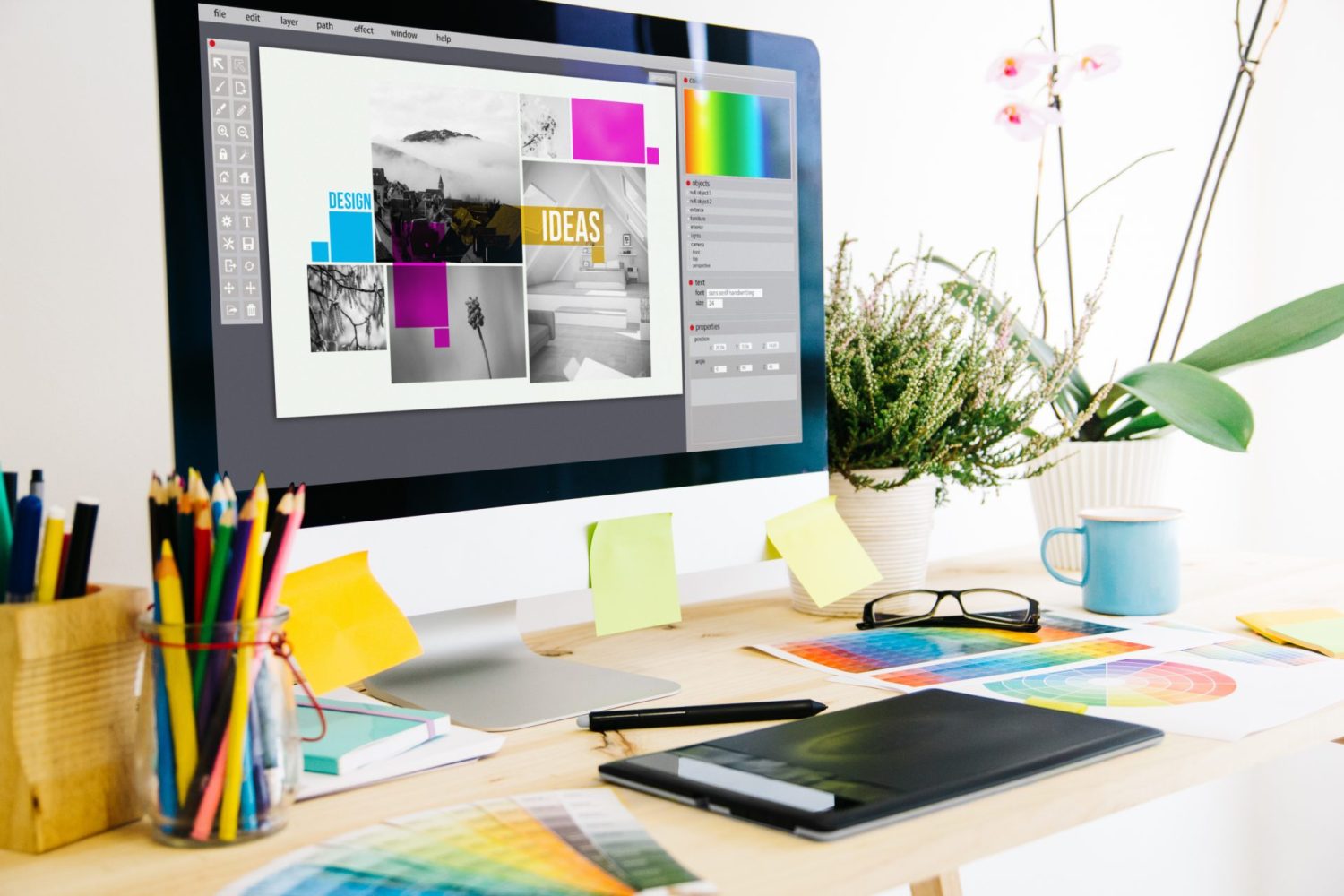 Best web design and e-marketing company
A web design and marketing company has become today an urgent matter to resort to such companies to create a website for your company in the event that you do not have a website of your own, and even make it top the first results in the search.
Nofal Seo company specialized in creating and developing websites
We are one of the best web design companies in Egypt specialized in creating corporate websites and creating professional websites. As an e-marketing company specializing in online marketing, we design responsive websites, with an optimized user experience and easy to use search engine optimization, and apply the rules suggested by Google, ensuring a customized web designer for each project.
Create websites
Nofal SEO is one of the best web development companies and website creation. Dynamic sites and content that can be updated easily.
Website redesign
A website that appears "amateur" is a bad business card. Rethink the way you present yourself. Give your business the opportunity to show itself at its best.
Nofal Seo Company
The best web design company We specialize in creating and implementing websites, with optimization and positioning on search engines. We are the best web design company in Egypt.
Corporate websites
Web solutions for small, medium and large businesses We design professional corporate websites, with unique web graphics specially developed or open source, SEO optimized and positioned in search engines.
Website redesign
Sometimes it becomes important not to be left out of the market, to always be up to date. Renew and give your website a new graphic look
Web Marketing
Quality of graphics, simplicity of communication and creative ideas are key to being successful online! Check out our dedicated services for websites and online marketing!
landing page
Effective solution for finding customers A landing page is a page created with the aim of converting site visitors into leads, that is, a contact.
consistent picture
Corporate Image and Brand Development Artwork creates stylish, well-maintained and perfect e-commerce websites, accessible to all. Complete your business with a complete online store with all useful features.
Logo creation
Make your own company logos and branding Quality of graphics, innovation and ease of use of the logo are fundamental to your success! Check out our custom offer to create your own logo
Positioning "SEO"
Positioning on Search Engines Nofal SEO specializes in determining SEO positions on search engines.
Why build a website with the best web design company?
The first reason is that a website is your online business card and is the most used tool on the internet for consulting and accessing your or your company's information.
Another important reason for creating a website is that users, before making purchases, search the Internet for information and reviews about the desired products or services and often ask for quotes to get an idea of ​​the prices and quality of the product or service. They have intentions to buy. Therefore, not being online with a website and above all not placing it among the first results on search engines, will allow competitors to be able to capture a market segment by now. So our mission is to create professional, beautiful and optimized websites based on the e-marketing strategies that are specially developed for the client, to get correct online visibility and to locate an effective search engine, therefore, new business and new conversions. Do you want to deepen the topic? Here are 10 useful tips on how to create a professional website.
But how much does a website cost?
To achieve the set goals, an ad hoc and unapproved approach is required so that the selection is the most appropriate and effective and not necessarily the most costly.
It goes without saying that the cost of a website can vary a lot since its price is determined by various factors. It is important to define the specific objectives for specifically evaluating the marketing strategies to be implemented. A website can have endless functions and very complex programming logic, so it is important to listen to the customer and why not help him, to determine his capabilities and accompany him towards his goal. So, whether it is an e-commerce site, display site, or a useful landing page for generating leads, there are still plenty of options to choose from and for all budgets. The important thing is to choose the most appropriate, but above all, the most effective solution. But with Nofal SEO, a web design and e-marketing company, do not think much about the cost, as we have broken all expectations in this field at competitive prices that cannot be compared to anyone.
Ease of use
Your site visitor should be able to receive an easy and intuitive browsing experience, and should find the necessary information as quickly as possible and feel engaged. An unprofitable visit is the loss of a customer.
Easy to open on mobile
Given that most of the traffic is now from smartphones, when building a website you need to pay attention to adaptability, that is, you will need to design a website that can perfectly adapt to all decisions of any device (browsers). Mobile adaptability is also called responsiveness, so a responsive website would also be ideal on mobile devices (smartphone or tablet).
Sites Design
Web design should be unique, fast, innovative and attractive. Quality web design will help make your brand and company more credible. Graphics and portability must be studied carefully and according to the needs of the average user, in an effort to make the contents compelling and easy to use.
Site contents
It should be interesting and constantly updated. It is necessary to emphasize the competitive advantage over the competition by providing useful and real answers, ensuring the quality of users and compelling content.
Be honest about prices
Honesty is always the best policy. When designing your e-commerce website, remember to always be upfront and honest about the price of the products or services you're selling. Don't try to hide information or make it difficult for visitors to find your site.
high quality photos
The sore point for online shoppers is that they can't see the products in person before they buy them. To make the experience user friendly, you will need to enhance your e-commerce website design with high quality product images and possibly even videos depending on the product if you want to make it a success.
contact information
If a customer has a question or inquiry while viewing your site, they will likely look up your Contact Us page or scroll to the bottom of your home page for contact information. Make your contact information as easy to find as possible.
You don't want to lose a customer for something as simple as forgetting to enter an email address or phone number on your homepage.
It is best to include as much contact information as possible. There are many options like email address, phone number, opening hours, contact form that will allow users to send email directly or even a widget to let them send a 'Facebook' message to your company directly via the website.
Now that you know the key points of effective ecommerce website design, put them into practice. If you need more help designing your e-commerce website, our web design experts at Nofal SEO are here to help you. Contact us to learn more about the services of a web design and marketing company.