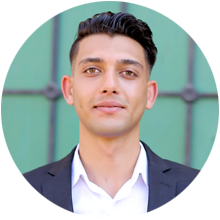 Abdullah Mohammed Bassiouni
About Me
I've been working as a mobile app developer for the past two years, during which time I've developed a solid understanding of the iOS and Android platforms.
I am well versed in using the Dart programming language, and have experience in developing various applications. I'm also familiar with software development with Flutter.
I am a highly motivated and results oriented person, with a proven track record of success in this field. I have a strong understanding of the importance of meeting deadlines and delivering quality products. I also get along well with others.
---
Jobs