Search engine optimization tips to get your website in the first results
SEO Tips Search Engine Optimization (SEO) practice has become a standard for any website that seriously wants to rank high in search engines. While SEO is very important, it can still be difficult to know exactly what changes to make to improve your chances of ranking higher.
How do search engines rank search results?
Search engines "SEO", are complex and automatic systems that, thanks to mathematical algorithms, analyze a large number of data and return results in order of relevance and relevance based on a specific search query (formation of a search word).
When we talk about search engine, we immediately think of "Google" but there are many other popular search engines like: "Yahoo, Bing, Baidu, Yandex".
We will learn about how search engines rank search results? Through the use of bots (Spider and Crawler), in the case of "Google" it is called "Google Bot", they scan indexes, index the results obtained, rank and re-suggest them in the results pages when they are Called by a specific search performed by the user. The three steps an engine takes are: crawling, indexing, and ranking, and this is about providing SEO tips.
What is SEO?
It is an acronym for "Search engine optimization". On-page SEO is the foundation of the optimization process and raises your site's ranking in Google and includes all optimization strategies that are implemented on the same site. The basics of the activities on the page can be summarized as follows:
Study keywords and choose the right topics for the site.
Correct use of keywords and related words in the text and structure of the site.
Implement a solid and logical site structure.
Create a coherent link to internal and related methods (link internal strategy).
Good content that can be defined as "SEO-friendly".
Correct optimization of the site code (technical aspects of the server, speed, etc.)
Good use of 'html' tags on the page: header tag, meta description and title tag.
Correct image optimization (compress – alt tag – file name).
Create a website that aims for a good user experience.
What are the most popular search engines?
"Google"
"Bing"
"Yahoo"
"ASK"
"Yandex"
"YouTube"
How to do search engine optimization
We have compiled these SEO tips from SEO experts and best practices that will help you identify ways to improve search visibility on your website. They are organized by topic and provide a nice overview of the most effective SEO techniques in use today. In order to understand how search engine optimization is, you must first understand how Google works.
How does Google work?
Before you start optimizing your website, you need to understand how search engines work:
Scanning – Google scans the web for new content using sophisticated programs called crawlers. Once new pages are found, spiders follow the discovered links to discover new content in a continuous chain process.
Indexing – Google stores a copy of the crawled content in an index. The index is stored in high-powered servers so that it can be found in real time.
Positioning or Hosting – When a user loads a search, search engines' algorithms evaluate based on factors to determine which positioning content best responds to his information query.
SEO tips
To understand who users are and what they are looking for, answer these 4 questions:
What do they really care about?
What kind of problems do they want to solve by searching the web?
What type of language do they use?
Who are your competitors?
Once answered, you will have an initial list of search terms and a list of competing sites to tap into to find new keywords. Keyword research and analysis is the first step in an SEO campaign as it helps you understand what and how users search online.
There are 3 pieces of information that should guide you in choosing the most appropriate keywords for your positioning goals:
Search volumes – the number of times a keyword is used in searches on a monthly basis.
Relevancy – The term can have high search volumes but not be relevant to the site you are optimizing for.
Competition – Keywords with high search volumes are likely to attract many users but also have high competition.
Longer keywords allow you to better respond to users' information questions and thus are more likely to generate more conversions. According to this strategy, it is advisable to position yourself for more keywords with lower search volumes rather than a few highly competitive keywords.
Keyword Finder
There are many tools that can help you find the right keywords, the most popular of which is Keyword Planner or Keyword Planner from Google Ads.
The free Google Ads Keyword Finder provides insights and advice on search volume and historical search statistics among these SEO tips.
Site structure
The structure allows search engine spiders to find, crawl and index your website content. Designing the structure of a website, especially if it is large, is a delicate stage that must be carefully considered.
There are 3 tricks that can be useful for organizing and developing a website structure:
The website structure should be flat so that most strategic pages are just a few clicks away from the home page.
Determines which pages are receiving more internal backlinks, using a tool capable of emulating spiders such as ScreamingFrog.
Places the most relevant pages at the higher levels of the navigation tree so that they receive more internal backlinks.
Internal backlink improvement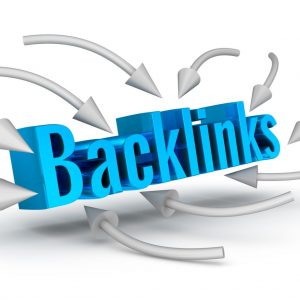 Internal backlinks are links that move from one page to another in the same domain and are commonly used in the main navigation menu.
A well-organized internal link structure is useful for the following reasons:
Prefer to access and index resources.
Allows users to browse the site.
Defines the hierarchy between the pages of the site.
Wikipedia's internal backlinks facilitate navigation and access to site resources.
The text used as a link between pages, called anchor text or anchor text, is another parameter that must be improved: the text must be descriptive and predictive.
This will help Google (and users) understand the content of the landing page.
On-page search engine optimization
Contents alone are not enough to ensure the good positioning of your web pages. On-page SEO allows you to create a web page that is relevant to specific search terms. So let's see in detail the basic structural elements of a web page to be optimized for search engines.
Title tag
The structural element of a web page that search engines attach great importance to is the title tag.
The "HTML" tag can be found in the <head> source code of the page you're viewing:
To optimize the <title> tag for SEO, you must:
Limits to 55 characters (including spaces)
Enter the keyword at the beginning
Write in an engaging way, including CTA
Description of the meta tag
The meta description is the piece of text associated with each web page that is displayed in the SERP.
Often times users don't click on the first result provided by the engines but rather scan the search results page to find the snippet that best meets their information needs. Meta descriptions, if put together strategically, can affect Click To Rate (CTR) Thus determining the position of your web pages
So, here are 3 simple rules for optimizing your website meta descriptions:
Use up to 145 characters (including spaces)
Try to be brief and include a call to action
Remember to enter the keyword
Remember that it is always about research intent.
"URL"
Building a URL with a maximum of 3/5 words, according to some studies seems to be rewarding and prefers an organic site.
Another aspect to consider is keyword inclusion:
If speaking and describing, it improves the user experience.
It is often used in external links as anchor text.
Title tags "Hx"
Title tags "Hx" are "HTML" tags that are used to define the hierarchy between the contents of a web page and have a positive effect on ranking.
So here are some simple best practices for optimizing it at best:
There should only be one "h1" per page and it should be populated with the page's target keyword.
The title tags 'h2, h3', etc. can be used multiple times and should give a clear description of the content they expect.
How to improve photos
If you're a blogger or write articles for an online newspaper, you've probably wondered if it makes sense to include images in your posts.
The answer is of course yes. Images make your website's text resources speak and contribute positively to the positioning of your content.
If you want to improve an image for search engines, remember the following:
Choose the file name carefully.
Compress file size to reduce download times.
Fill in the alt="…" text with the keyword you want to rank the page for.
In addition to contributing to on-page SEO and user experience, images can also play an important role in conversions.
Improve download speed
Users are increasingly interested in the speed of loading a web page. Like them, search engines like "Google" too. People want to find answers to their questions in shorter times.
In fact, a website that is fast in loading times allows you to:
Improve user experience and thus increase conversion rates
Facilitate access to and indexing of site resources
Google has made available a "PageSpeed Analysis Tool" which provides some tips for improving page load times. Instead, I recommend using WebPageTest which, in my opinion, provides more detailed and reliable results.
Optimization for mobile devices
Each of us has a smartphone that we use every day to communicate and search for information online. Google has confirmed that it prioritizes the mobile version of web page content to determine the ranking of organic search results. Optimizing a website for mobile devices is a prerequisite to be visible on search engines today.
Mobile optimization or mobile SEO requires the following:
The resources must be accessible from any device.
Contents are equally visible on all devices.
Page load times should be fast even on smartphones.
Satisfactory user experience (UX) on all devices. Once again, Google helps us by providing us with a mobile optimization test tool that provides helpful tips on how to make the site more mobile friendly.
Off-site search engine optimization
Google's algorithm depends largely on links, so it is important for a website to have a high-quality external cookie.
There are many offsite optimization strategies, but as search engines become smarter at identifying artificial manipulation, some of them have become very dangerous. If you're new to SEO and don't want to jeopardize your website's organic visibility, focus your efforts on content marketing. So let's see together how to go step by step in creating and promoting quality content.
How to identify the target audience
If you want to cite your own content or better yet, you should first understand who is willing to read it. There are many tools that can help you identify the right influencers.
How to choose and promote new content
Some content is especially suitable for receiving external backlinks or for sharing. If you are looking for the right inspiration, here are some tips:
Create content that solves your users' problems.
Analyze, improve and publish content that has already gained consensus among your influencers.
Share the content of the influencer you care about so he feels more ready to give back.
Remember keywords and their importance SEO tips Use keyword research to understand how users use search engines and use their language to develop new content and improve existing content.
How to measure results
Once you have improved your website, you will need to analyze the quality of your work. There are many KPIs to monitor, and each has its own characteristics.
Monitor positioning of keywords
Constantly tracking the rankings of all the search queries your website ranks is an approach that I strongly discourage you from. To understand the results of your search engine optimization (SEO) campaign, monitor the placement of your most important and strategic keywords over time.
The market offers a variety of tools, both free and paid. Some of them also allow you to monitor the positioning of searches from mobile devices and geo-referenced devices.
If you are a small business or getting close to SEO, a free tool like Google Search Console will allow you to develop the knowledge needed to evaluate the positioning of your website.
Google Search Console provides various reports to analyze website behavior including in relation to average keyword position.
Analyze organic traffic from search engines
Organic traffic analysis makes it possible to measure the number of visitors from search engines and understand their behavior within the site. The difference in organic traffic from search engines is the most representative KPI for evaluating the results of your search engine optimization (SEO) campaign.
Google Analytics is the most popular Internet data analytics suite that already offers in its free version very advanced analysis tools.
Leads and Organic Sales
Among the most important KPIs to monitor for measuring return on investment from activity "SEO" are leads, sales and turnover.
The simplest way to get this data is to set goals or activate e-commerce tracking in an analytics tool like Google Analytics.
While it is generally easy to collect data from web analytics tools, you should keep the following in mind:
Analytics data is, in a somewhat variable way, imprecise.
Site technology can cause distortions in the data collected.
Referral forms may be misleading.
common questions
What is the first step in the search engine optimization process for your website?
It is important to understand that the first steps of SEO is that Google scans or crawls websites to discover new content and this is done with sophisticated programs called crawlers.
When is search engine ranking?
Your site is ranked from lower to higher when it appears in search engines using certain keywords on your site.
We have finished this article and we learned with marketing expert Ahmed Nofal how search engines rank search results, tips for SEO, how to raise your site's ranking in Google, and how to choose keywords for search engine optimization.