Keywords, how to write them, and everything about them in one place
Keywords are of great importance when it comes to optimizing website SEO and getting continuous traffic. It even has an impact on the conversion rate by attracting the audience interested in the product or service provided. Between this and that, there are many procedures and information that it is necessary to know in order to determine the appropriate keyword for the site, which we will learn about in this article.
What are the keywords?
Keywords, or they may be called keywords or key phrases, are texts that a user enters into a search engine to find information, products, services, or any other type of content that falls under their interest.
And you, as a website owner, need to use or add these keywords to your website pages in order to attract traffic from the search engine, which changes according to the type of audience you want to target, as we will learn later in the keyword types section.
for example. If you have a company website that provides search engine optimization services, then surely the keywords used by your target audience will be "search engine optimization company, seo company, seo service, etc." It is worth noting that keywords are not individual words all the time in many cases. Sometimes it is a compound of a group of words, for example, "the best search engine optimization company in Saudi Arabia."
On the other hand, the search engines themselves use these keywords to understand the content added to the site or page, by tracking them in a group of places, starting from the page title, description, core content, side titles, and even the link (URL) to show them to users interested in them and to provide the best possible user experience.
As a practical example of using a keyword in the Google search engine. It is a "digital marketing company" and it shows a set of results in search engines, arranged according to a set of factors determined by Google:
The importance of keywords to you as a website owner
There are many reasons why keywords are an important component of every search engine marketing strategy. With the increase in internet users due to the recent digital transformation, the use of search engines has become a common feature, and therefore marketers and website owners will have to take advantage of this by identifying and using Appropriate keywords, as they provide many benefits, which are:
Improvement of the site's ranking in search engines
One of the aspects that keywords mainly affect is the improvement of the site's ranking in search engines. At first, it works to alert Google about the quality of the content that you provide on your website, and thus its ranking on the results page, depending on a group of other factors. But in general, relevant keywords are those that are relevant to the content or website.
Attract more visits
Certainly, by improving the ranking of the site in the search engines, you will get more visits continuously from users who are interested in the content, product or service that you provide. Reverse uninterested sites using appropriate keywords.
More conversions and sales
The aspect that many may have missed is that keywords have a direct impact on the kind of users or visitors you attract, for example using keywords like "what is SEO?" It is not like "SEO company." In the first keyword, the user's intention is informational, but in the second option, it is commercial, meaning his intention is to search for an SEO company and buy its services.
beat competitors
The other aspect in which keywords play is mainly to beat competitors from other websites and brands that provide the same services and products and target the same audience as you. By accessing or searching for keywords that were not targeted by these sites, or even using the so-called long keywords.
Get to know your audience
Keywords are a great way to find out what your target audience prefers or cares about, and thus better meet their needs. For example, if the users who access your website via the word "SEO" are more than "SEO" then you will have the ability to infer the phrases used by your audience. And with Google Search Console, you'll have a greater insight into what your audience is searching for.
Targeting optimization
We also know that when marketing through search engines or the free organic method, here the marketer will not have advanced targeting options, and he will only have to use the appropriate keywords. By choosing keywords used by the target audience, you will ensure continuous visits by the audience interested in your content, services, and products, unlike when using random keywords.
Types of keywords
As we indicated above, keywords have many types and are different depending on a set of factors starting from length, competition and user intent. In the following lines we will detail each of them so that you have a comprehensive view of the available options and how to use them on your site:
Types of keywords in terms of length
Short keywords: This type of keyword is 3 words or less, for example the word "hospital" or "table". It always has high competition and a great search rate. Which means that ranking them in the first result takes a lot of time and effort.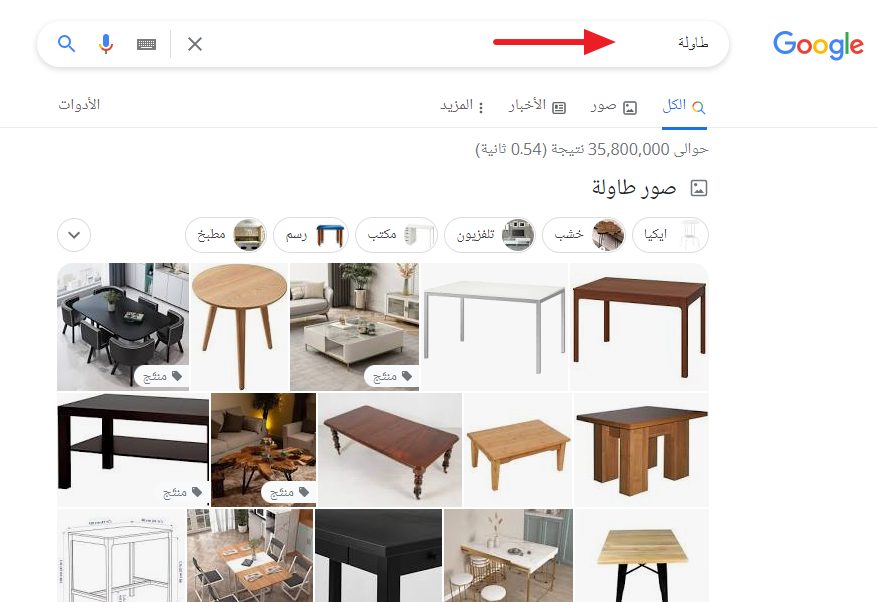 Long keywords: It consists of more than 3 words and is always a long phrase or sentence, so instead of the word "table" here is "the best wood library table." It always has little competition and at the same time it does not have a large search volume. When you look at the volume of results available in the search engine, you will find it less than the short keyword.
Types of keywords in terms of sustainability
New short-term keywords: In many cases, there are some trends that appear suddenly on the media or social media platforms, for example the presidential elections or a football match with one of the teams, in this case the keywords have a short life span and from After that, interest in her will decrease.
Long-term keywords: They are keywords whose search rate is constant and continuous for long periods, for example words such as "a comparison between Windows and Linux" or "the best digital marketing companies." These words have constant search and moderate competition, but this does not mean a lack of interest Regularly updating and improving the content.
Keywords by competition
Low competition keywords: Also, when writing your website content or trying to target specific keywords, you will hit the competition hurdle. In this case, low competition keywords are easy to rank for, because there are not many sites I target and they are always long keywords.
High competition keywords: Unlike low competition keywords, this type of keyword has very high competition. Arranging them on the results page takes a lot of time and effort. Simply because it is targeted by a lot of other websites, and therefore if you have a new website, it will not be suitable to target it.
Keywords according to user intent
Informational keywords: The researcher's intention from these words is to identify or access specific information about a topic, product or service, i.e. his final goal is not to buy the product or service and therefore it would not be appropriate in this case to make offers or urge the user to buy. This type of keyword is common and is always in the form of a question, such as:
How . . .
Why . . .
The best way to. . .
Date. . .
explained. . .
what does it mean. . .
What is the…
date….
Commercial keywords: This type of keyword differs from the type that we knew earlier in that the researcher's intention is, in this case, to purchase a specific product or service, or even to subscribe, join a mailing list, or register on the website. Therefore, targeting them will guarantee you a higher conversion rate and more sales, and there are many of them, for example:
Website design.
Free shipping.
discount coupon
Buying from the Internet.
iPhone 14.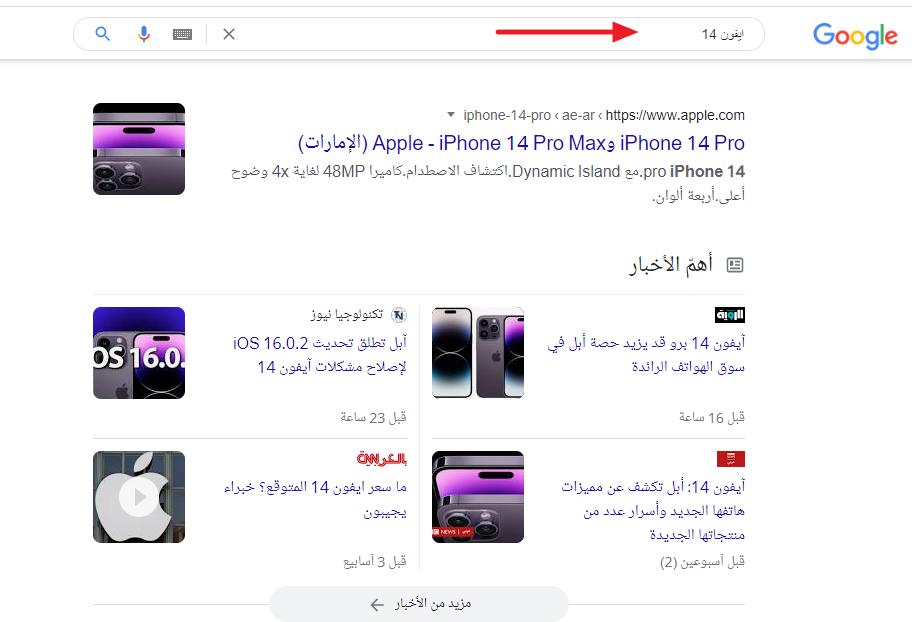 Navigational keywords: When the searcher or user has knowledge of the brand name or website they want to search for, in this case it is called navigational intent. That is, he wants to reach a specific destination, for example, when searching for "Novel SEO Company", all information related to the company will appear to the user. It is difficult to rank on this type of words for other sites because they are specific.
The best keyword selection tools
Keywords may be difficult to deal with and access important information about, and therefore it is necessary to provide some tools that allow you to choose and study keywords, and in the following lines we will learn about the best of these tools, which include both paid and free options:
Google Keyword Planner tool
This tool is developed by Google for advertisers on its search engine, but at the same time it is used by website owners and publishers to determine the appropriate keywords according to the amount of search, competition and price per click, as we know that there is a relationship between these words between you advertisers and publishers For example, if the keyword has high competition with advertisers, it will certainly be with publishers. The same goes for CPC and search rate.
What distinguishes this tool is that it is completely free and provides accurate information or statistics by country or city, with the ability to target different languages. It also provides a filter to remove keywords that you may target on your website.
Google Search Console tool
It is not an ordinary tool for choosing keywords, but rather it provides a comprehensive view of the words or phrases used by site visitors to access the content or page of the product or service. This helps, indirectly, to identify a set of new words and phrases and target them within your content. This is done through the so-called performance report showing the search terms used.
Keyword Tool
If you want access to accurate keyword information and a set of similar options your audience uses, this tool is for you. Initially it allows you to search for keyword phrases in a range of search engines from Google, YouTube, Bing, Amazon, App Store and more.
It also supports a range of languages ​​and countries for more accurate targeting, and the distinctive aspect of it also is that it provides a prepaid version for many professional features, such as identifying search volume, competition, and trend. However, the free version is suitable, especially for beginners.
Ahrefs Keywords Explorer tool
Another keyword selection tool that gives you the opportunity to make smart decisions about the right keywords for your website. For example, it gives you the opportunity to follow your competitors and then provide real information about the content gap by identifying keywords that were not targeted.
You will also get a set of data related to the keyword, for example, the search volume, the intensity of competition, and its price in more than 171 countries around the world and 10 different search engines, including Google. It also provides a set of tips related to external SEO. It is worth noting that the tool is paid, but it offers a free trial version with limited searches.
How to choose the right keywords for the site?
Do you have a website and you want to choose suitable keywords that contribute to improving its ranking in search engines and at the same time attracting the right audience for you? If this is the case, then you should read the following lines, discussing a set of practical steps that guarantee this, represented in:
Know your target audience
The first step in the keyword selection journey is to get to know the target audience, by looking at or exploring their interests, behavior, and even if they use search engines or not. In this way, you will ensure that you will match his expectations and at the same time target keywords that they use when searching in the Google search engine.
You should also put yourself in the shoes of your target audience. Then ask yourself what would you search on the Google search engine if you wanted to access the product, service or content? It is also a good idea to consult friends, relatives, or existing customers to learn about the phrases used by them to search for a product or service.
And if we take an example from the previous aspects, then when marketing digital marketing services on the Google search engine. The difference in the audience greatly affects the chosen keywords. When targeting an Arab audience, the search rate will definitely be higher in the Arabic language, so we can find a group of keywords such as "SEO" "e-marketing company", but when targeting a foreign audience, there will be a big difference, especially since the search will be in the other foreign language.
This means that studying the target audience is the basis for the keyword research process. Without embarking on this, there will certainly be wasted efforts and time without results.
Looking for competitors
After getting to know your customers or target audience, it's a good idea to move on to the next step, which involves researching your website's existing competitors. Here, you must initially create a list of the main competitors and then go to their websites to identify the keywords they target.
With this step, you will be able to identify the keywords that you can target and that you may have forgotten, and at the same time expand your view and explore new ideas. Also, in this step, it is possible to use keyword research tools such as the Ubersuggest tool, by entering the link of the competing site, and then you will have the opportunity to learn about the target keywords:

Make a list of keywords
After that, you will be ready to have a list of keywords that users are searching for and also targeted by competitors. In this case, it is preferable to have a keyword plan that includes a group of words that are appropriate to your content line, if it is for a period of one month, six months, or Other.
Analyze the level of competition
Competition is also an aspect that must always be taken into account when choosing keywords, especially if the website is new, in which case it is necessary to target keywords with low competition. In order to identify the intensity of competition for a word, you can use the keyword search tools that we got to know earlier, such as the Keyword Tool. All you have to do is enter the keyword, and then all information about it, including the intensity of competition, will appear to you, but you need to purchase the paid version of it.
Also in case you want to use the manual method. You can do this by searching in the Google search engine for the keyword. And then look at the sites that appear in the first results. If the sites that appear in these results have large marketing budgets or huge brands, then in this case it will be difficult to rank them. On the other hand, you have to look at the quality of the content itself and ask yourself if you have the ability to create this type of content with the same quality.
How to use keywords within the website
After selecting the appropriate keywords, the next step will be to use these words within the content of the site, and in this particular part there is a set of fixed rules that we would like to pay attention to, especially as they have an impact on the understanding of the content by search spiders and thus the ranking of the site, namely:
the address
The title of the page or article is the first part to which you should add the keyword. It is what attracts users to read the article or content and at the same time search engines use it to understand the aspects around which the content revolves. And thus arrange it for these words or show it to users who are searching for the keyword. An example of this is targeting the word "create an external backlink".
Introduction to the article
The introduction of the article can be the opening statement that serves to explain the problem that the article deals with. It acts as a hook to entice readers to continue reading the content to the end. In the same context, it explains to the search engines the aspects covered in the content, and therefore it is one of the important places in which the keyword must be included:
Side titles
Headers or subheadings are important components of every article, and work to detail and coordinate the article in a great way, thus making it easier for the reader to view the content and identify the points covered. And when writing or adding it, it must contain the keyword, including all headings from H1 to H6.
the description
Article description It appears with the title of the article on the results page and is therefore a short description that informs users of the aspects covered within the article. Affecting click-through rate or conversions on the results page. Here, too, it is necessary to add the keyword.
Article or page link (URL)
Page link is also important for search engines. It's always a good idea to make these links short and add keywords to them, as this will greatly help the site's ranking on the results page. For example:

within the content
Content is the most important factor within the website, and it is what attracts users and ensures their presence on the website for as long as possible. Therefore, it is important that this content includes the use of keywords in a regular manner, not randomly, as we find sites that do not care about the quality of their content. In this part it is always recommended that its density be 1.00 of the content.

Description of photos
Visual content adds more interactivity to the content and makes it easier for readers to digest. When using images it is a good idea to add the keyword to their description or also called alt text. This will help to show it in the image search engine and increase the content to show interested users and get more visits.
Conclusion
Keywords are an important component when it comes to optimizing your website's internal SEO. It determines the type of traffic you get and the best way to beat competitors. It also has an explicit effect on conversion rate, sales and profits generated.