How to disavow malicious links to improve your site's ranking
It is important to know if all links on our page are valid or not, this is very important for SEO, since the presence of malicious links or " broken links " on your web page will affect the rating of your page. Because these malicious links directly affect the user experience. Here's how to disavow malicious links to improve your site's ranking.
What are malicious links ( BROKEN LINKS )?
A malicious or broken link or BROKEN LINK is a web page that cannot be found or accessed by the user due to various reasons. Web servers often display an error message when a user tries to access a broken link. Broken links are often known as BROKEN LINKS.
Causes of malicious links or BROKEN LINKS
There are several reasons for malicious links to occur, for example:
Entering an incorrect URL (spelling error, etc.) on your website.
Recently changed the syntax of your site URL (permalinks) without redirecting and causing a 404 error.
The external site is no longer available, offline or permanently moved.
Content links (PDF, Google Doc, Video, etc.) that have been moved or deleted.
Disabled in-page elements (overlapping HTML, CSS, Javascript, or CMS components).
Geolocation does not allow outside access.

Your Complete Guide on How to Fix 404 NOT FOUND Errors

One of the worst-case scenarios that can happen on your website is that you send your visitors to a page that doesn't exist, how will that affect their perception of the site? Mostly he will lose interest in browsing your site. So, learn how to get rid of the 404 error from your site completely.
How to check malicious links on your website
Don't worry about having malicious links on your web page, there are some tools that can help you disavow malicious links to improve your site's ranking, we recommend using Broken Link Check and dead link check, these free apps will help you with this task. We recommend that you perform the analysis with at least two applications, to analyze the page from another perspective, as some links may go unnoticed in some tools and will appear in others.
Broken link analysis
Here is how to check for malicious links:
We will enter our Broken Link Check to analyze malicious links as an essential step of the method to disavow malicious links.
On the next screen, you will be asked to enter a security code, to verify that you are not an automated password, type the code and click on "Check for malicious links now!".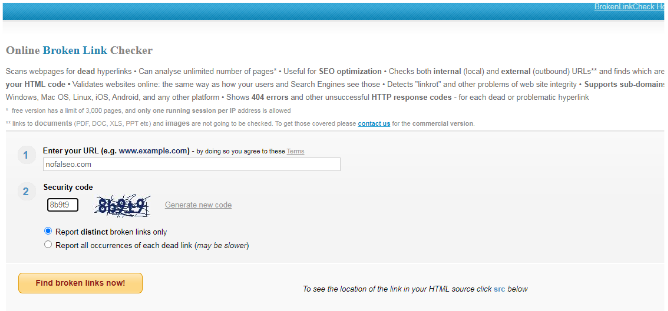 The third step of the malicious link disavow method A malicious link analysis will be performed on your web page, and the result will be shown below. In the example shown, there were no malicious links on our Nofal SEO site, but if there are malicious links, they will appear in front of you in a table.
In this example, we are entering another web page and as a result we get a malicious link on the web. A positive factor of this tool is that it indicates the URL where the malicious link is located, and the address that leads to that broken link, so we have all the tools to solve it as shown in the following image.
We go to the search for the word "quick tip", since it is the one that leads to the malicious link and we change the link, in our case we replace it with another that leads to a valid URL.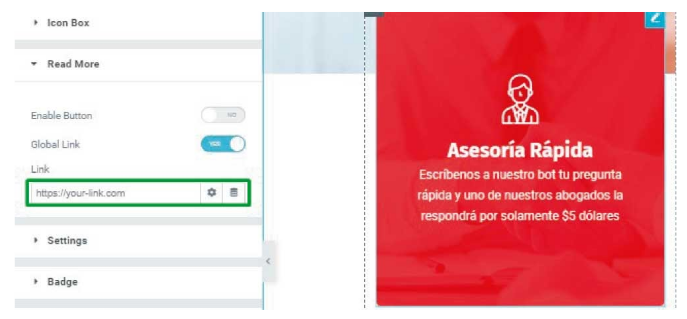 The last step of the malicious link disavow method is to correct any additional malicious links we have on our site and do another analysis and make sure we have 0 malicious links.
Google takes this part into consideration a lot, as the experience of users is very important to improve the positioning of their website, so be sure to disavow malicious links to improve your website's ranking and do the analysis with different tools to make sure you don't miss any links Harmful.