The best Saudi web designer
The best Saudi web designer qualifies your business by designing a website for your company or organization to compete with major competitors in your field, and this is what the success of your business requires at the present time, in which e-marketing has become a very important part of the success of any project or institution.
10 tips to improve your website design on WordPress with the best Saudi web designer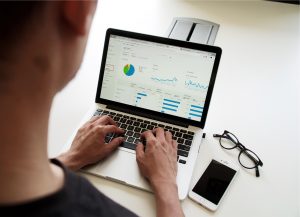 Every day new WordPress sites are created using WordPress tutorial. However I still realize that many people find it difficult to design their own website.
That is why I would like to list the most common mistakes in this article as well as provide optimization tips with which you can make your website appear in a completely different light.
Here are some tips that are easy to apply from an SEO company and a web design company with the best Saudi web designer:
1. Few colors but beautiful
A little here. Select a color scheme to use on the entire website and 3 or 5 colors are recommended
2. Unique pictures
For every conceivable scenario you can find pre-produced images on the Internet. These photos shine through with a particularly high photo resolution and usually look more professional than DIY photos. In addition, it is much cheaper compared to photography. But there is a drawback in the images that come from the Internet that they are not unique. If you use the images downloaded from the Internet at the beginning, you will have to replace them with your own images at a later time.
3. Text formatting and clarity
It is an art that many do not master, which is building text and content in a clear, coherent and logical manner, and making it readable. There are elements that can improve the readability of your content:
Headings and subheadings
short paragraphs
icons
photo
accordion elements
Navigation menus
census points
information boxes
4. H marks and font size
Among the common mistakes, the H1, H2, H3, H4 tags are used to increase the font only. The correct way is to use a custom CSS to increase the font size without abusing the H tags.
5. Highlight keywords
Users visit your website in search of any clue related to what they are looking for Mark important keywords In conjunction with clear and purposeful headings, your visitors can easily through your articles find points of interest more quickly.
6. Responsive design
Meanwhile, people browse on mobile devices more than on traditional desktop computers. This is why Google developed the Mobile First index. Although most WordPress themes are now responsive, care should always be taken when designing the optimal presentation of content on mobile devices.
7. Optimize your pages for fast performance
Moving on from improving your visual content, it is important to mention some basic tips to improve the speed of loading pages of your WordPress site. Google takes site load speed into account especially when ranking web pages in search results.
So let's take a look at the following checklist that will help you optimize your web page for better ranking:
Install caching plugins in WordPress to make your site 5-6 times faster.
Split discussions below your blog posts into pages.
Your site's content is likely to be accessed by users from different sites so use a content delivery network to make sure your site data will load faster for all visitors.
Keep your site updated.
Do not display the full content of your articles on the home page.
Use a tool like PageSpeed ​​Insights from Google, Pingdom, or KeyCDN to check your website's loading speed.
8. Add structure to your site's content with sitemaps and title tags
A well-organized sitemap and articles add a sense of order to your site. These make your site pages easier to navigate for a web audience, as well as help search engines better index your pages.
A sitemap is a list of all the pages available on your site and gives your visitors quick access to your content with a single click. It also makes your data more comprehensive for search engine bots also known as crawlers. With a sitemap, you can enable crawlers to see all the pages on your site and understand the way these programs relate to each other.
With title tags, you can improve the structure of your website pages and posts. Not only do you make title tags "H2 and H3" just to increase the font size, but they also show crawlers how well your pages are organized and what pieces of content you provide.
9. Add internal and external links to your content
It is important to add additional value to your site's content through the internal and external links that are used within your content. While indexing your web page, search engines consider how well your content communicates. Are there links to other posts on your site? Are there any references to external resources. All of this matters when you aim to achieve better SEO results.
10. Writing long posts
When Google decides to rank your content, article length is of great importance. Longer posts are shown higher in because they are considered more useful to the reader. In addition, if your posts are well organized, include relevant keywords, and contain needed references, your WordPress site will likely reach the top of the search results.
The length of the content on the website has been linked to 'SERP' ratings and more words leads to a higher ranking. Therefore, if your content is too short, it will lose its ranking in search engines.